About us
We have been selling mushroom spawn and unusual garden accessories since 1999.
Our range of mushroom spawn and substrate kits are well proven and we have tested all of them in numerous trials. In fact, we have developed many of our spawn and substrate kits ourselves as a practical and reliable alternative to other growing methods.
As an example of a "traditional" growing method, have you ever tried to soak a bale of straw in your bath tub and then tried to carry it afterwards into the garden?
We haven't either ...
This led Nicola Krämer to develop the popular and easy to grow kits ("combi-sets") with oyster mushroom spawn and straw pellet substrate.. You can grow mushrooms with our kits at any time of the year, even indoors, and it's now one of our "classic" products which we recommend to newcomers to mushroom cultivation.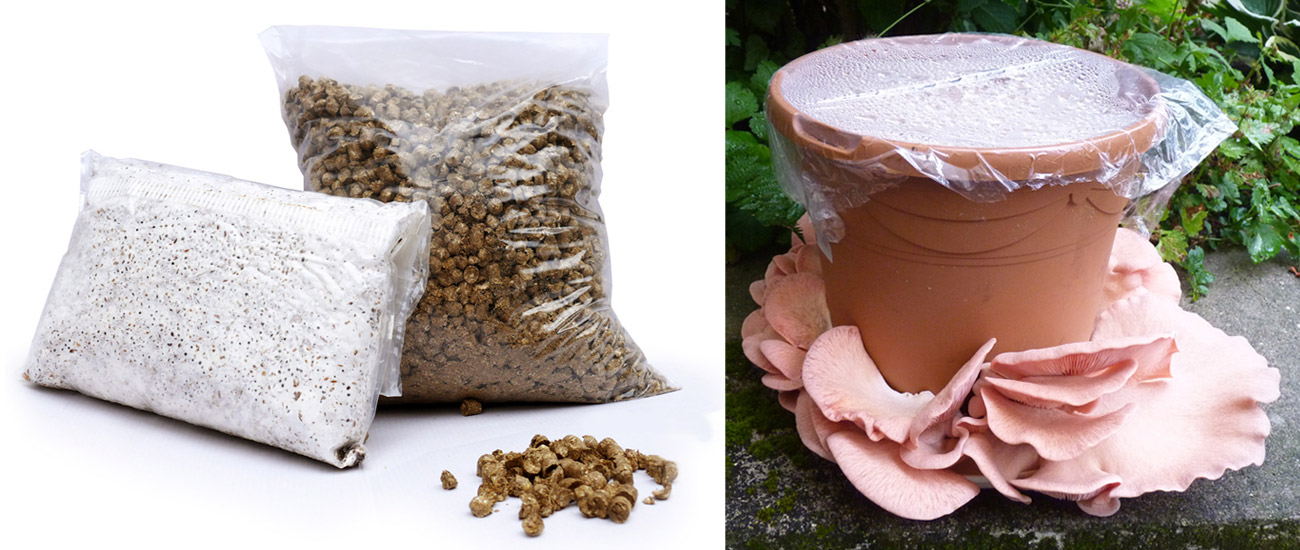 Picture: Spawn and substrate kits (Pink oyster mushroom)
After more than 20 years, we still get a lot of pleasure from growing our own edible mushrooms at home. We get regular mushroom harvests from our garden more or less throughout the year except for the coldest winter months. So we can also give you some good tips about cooking with mushrooms.
Nicola Krämer and Jutta Grimm have written a vegetarian cookbook with many recipes:
"Shiitake und Austernpilze - Anbau im eigenen Garten, vegetarische Rezepte" von Nicola Krämer & Jutta Grimm, pala-Verlag, 139 Seiten.
Unfortunately for English readers the book was only in German, and it has now sold out in Germany, too.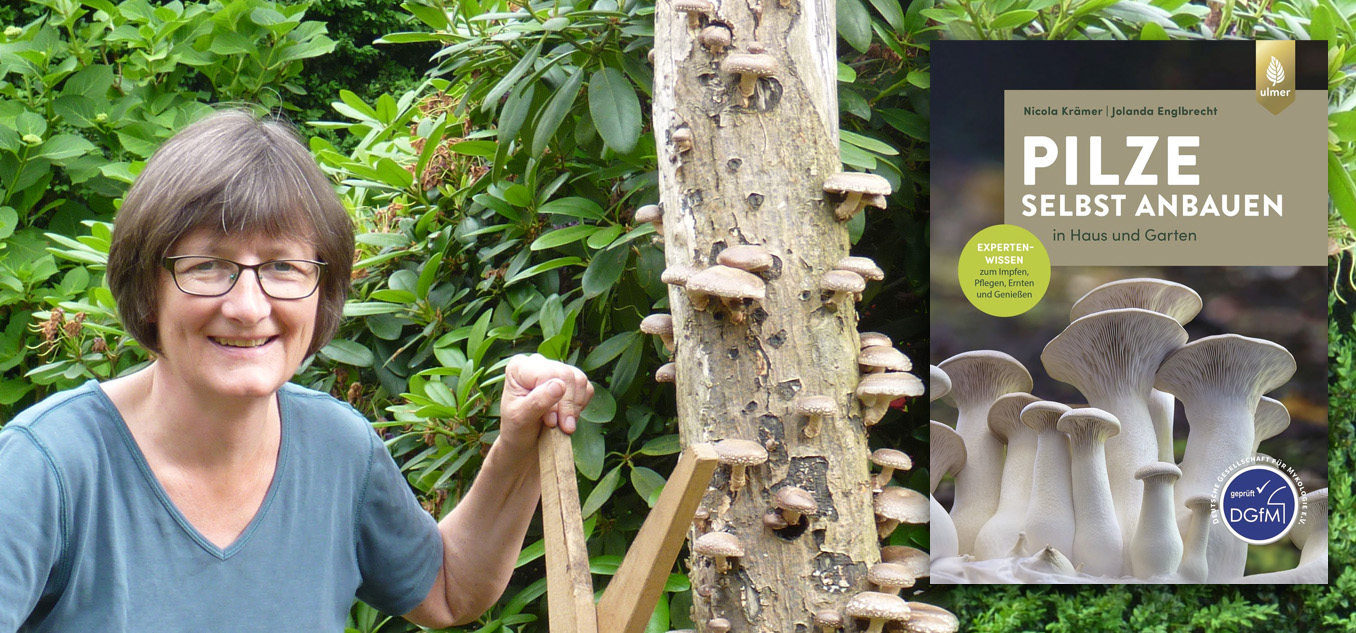 We want to wish you lots of fun growing mushrooms indoors and in the garden and are happy to answer any of your questions.
Many of our customers praise the excellent advice and growing tips they get from Nicola Krämer. Please do not hesitate to send us an email if you have any questions. We try to answer as fast as possible. info@shii- take.de
Nicola Krämer and Team
Mushroom spawn and growing advice since 1999
P. S : You are currently on our shop page. You can find our further information about mushroom cultivation in English language here: www.shiitake-shop.de